The 2016-17 Scholarship Competition Theme is
DARE TO DREAM
Rau for Art invites you to portray your grandest dreams. Whether it be your greatest ambition, your hopes for the future, or a surreal nocturnal vision, let your imagination soar and bring your dream to life through your art.
"I dream of painting and then I paint my dream." – Vincent Van Gogh
This year, we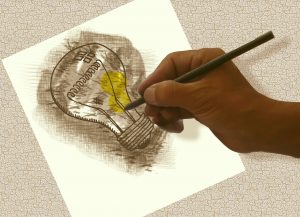 challenge you to creatively explore your aspirations and dreams at their most fantastical and inspirational. If you need help getting started, look to art history for examples – from the Surrealist canvases of Salvador Dali that expose his subconscious visions to the Social Realist murals of Thomas Hart Benton that express his deepest hopes for America's future, dreams have long been a common trope for artists. Most of all, focus on what has meaning for you – it is most important to pick an original subject that personally inspires and reflects YOU!
Before you get started, please review the competition guidelines. If you have any questions or concerns, contact the Chair of Scholarships, Amanda Wallich, at amanda@rauantiques.com.
Submissions are now closed.  Stay tuned to the RFA website and our Facebook page for the announcement of our Top Ten Finalists on February 6!
---
Be sure to check back often for the latest news and updates! Also, you can keep in touch with the RFA via Facebook, facebook.com/RauforArt!
Check out other Important Dates