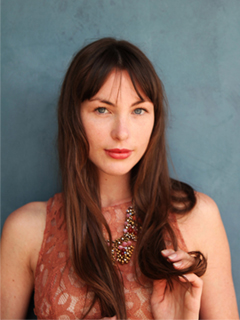 REBECCA REBOUCHE
Rebecca Rebouche embodies what it means to be a working artist in the 21st century. She balances the delicate dichotomy of brave personal work and coveted commercial assignments. Her emotive and naturalistic style has been widely popularized on products at beloved Anthropologie, while her original paintings grace the homes of today's emerging collectors.
Hailing from New Orleans, Rebecca weaves a tapestry of artful living that has been documented and celebrated in publications such as Garden & Gun, Southern Living, Anthology Magazine and The Great Discontent. Through visual allegory, she turns heartbreak into wonder, temporal into immortal, invisible into tangible. Her insights into human nature are expressed through enchanting imagery. Viewing her portfolio is like stepping into her dreams, while her blog reads like a found diary. With more than 500 paintings in private collections across the world and a long waiting list for commissions, Rebecca is poised to be a lifelong artist-to-watch as she grows and takes the world with her on that journey.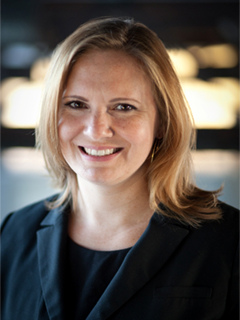 MEL BUCHANAN
Mel Buchanan is the RosaMary Curator of Decorative Arts & Design at the New Orleans Museum of Art. At NOMA, Mel is charged with the content, layout, and reinterpretation plans for reinstalling the museum's decorative arts collection. She coordinated NOMA's acquisition of the 1850s St. Francisville Louisiana plantation parlor suite with original textiles that was premiered in A Louisiana Parlor: Antebellum Taste & Context.
Before moving to the south, Buchanan worked with the decorative arts collections at The RISD Museum and at the Milwaukee Art Museum. Mel Buchanan earned a Bachelor's degree in American Studies from Yale University (2002) and a Master's degree from the Winterthur Program in American Material Culture (2005).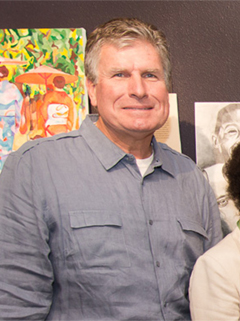 ROB MASSON
Rob Masson is a FOX 8 Reporter, who started his broadcasting career while in college as News Director at WLSU. This LSU grad has 20 years experience covering stories in New Orleans, first as a radio reporter, than at WVUE TV, where he was worked since 1994.
From Pope John Paul II's visit to presidential inaugurations to the trial of former Governor Edwin Edwards, Rob has had a front row seat to history. He has covered everything from detainees at Guantanamo Bay to Mike Ditka's return to Chicago, and, yes, dozens of hurricanes and tropical storms in between. Rob has won the Louisiana Associated Press 'Reporter of the Year' award twice including in 2005, the year Katrina struck.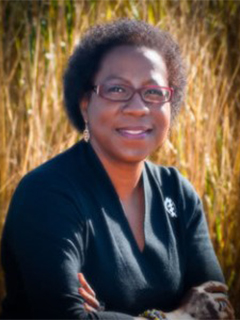 FREDDI WILLIAMS EVANS
Freddi Williams Evans is an author, independent scholar and arts education consultant. Her book, Congo Square: African Roots in New Orleans, which is the first comprehensive study on the historical landmark, received the 2012 Louisiana Endowment for the Humanities Book of the Year Award and has been published in French. Her research and advocacy for Congo Square influenced the New Orleans City Council to pass an ordinance in 2012 that made the popular name, "Congo Square," the official name of the national landmark.
Evans is also an award-winning author of three historically based children's books, Hush Harbor: Praying in Secret, The Battle of New Orleans – the Drummer's Story, and A Bus of Our Own. Her numerous recognitions include the Arts Council of New Orleans Community Arts Award and a Mardi Gras Indian Hall of Fame Award.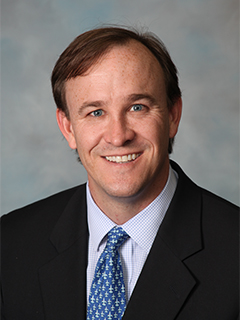 FIELD OGDEN, M.D.
Field Ogden is a lifelong New Orleanian. He graduated from Isidore Newman High School and Harvard College.  After Graduating from Louisiana State University School of Medicine in New Orleans, he remained in New Orleans for residency and has been a practicing orthopaedic surgeon since. His appreciation for the arts is a result of a lifetime of exposure.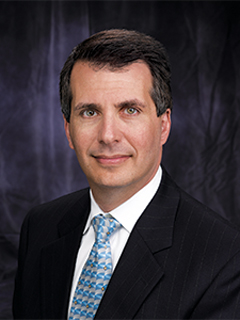 BILL RAU
Considered one of the foremost experts on 18th- and 19th-century European and American antiques and fine art, Bill Rau has worked in the family-owned gallery full-time since he was 21 years old, and part-time since the age of 14. After graduating from the University of Colorado in 1982 with a degree in Business, he returned to his hometown and began a highly successful career as one of the most respected antique experts and gallery owners today. Bill's extensive knowledge and reputation as a leader has not only brought him success in the antiques business, but accolades from his peers. An avid collector as well an authority in his field, Bill has helped to place several items in museums around the world, including the New Orleans Museum of Art, the San Antonio Museum of Art and the Instituto Ricardo Brennand in Receife, Brazil. He has written numerous articles published in a wide variety of antique journals and is currently publishing a book on 19th century European painting. He has also lectured around the world at museums and events and was the youngest senior member ever accepted to the American Society of Appraisers.
Today, Bill serves as President of the Royal Street Guild, and is a member of the Wedgwood Society of New York and Boston, the American Cut Glass Association, the National Association of Watch and Clock Collectors, the Music Box Society International, the Better Business Bureau, the New Orleans Chamber of Commerce, and the Young Presidents' Organization.