Announcing the winners of the 2019-2020 RFA Scholarship Competition!
On Friday May 8th, we awarded our winners Scholarship funds totaling $12,500! We want to thank all our entrants this year for submitting truly impressive artwork, it was a very difficult decision for our panel of guest judges. To view all the finalist works in our online exhibition, click here. Congratulations to our winners! 
First Place
Zane Gremillion  
12th Grade, Archbishop Shaw High School
"Madame Earth"
Watercolor on paper, 18×24″
Art has given me the ability to perceive the world in its truest form. In its colors, radiance, and vibrancy, the world comes to life through my eyes. Art has shown me that it is crucial to be kind to yourself above all else, and in life the same rules apply. Both require focus and determination in order to be successful. Every social experience, and all of the art you create, paves the way for your growth on Earth. With this personal message in mind, I created what should be celebrated rather than destroyed. By highlighting Earth's natural phenomena in the form of a celestial deity, my work personifies our planet and attaches a face to its uncanny beauty.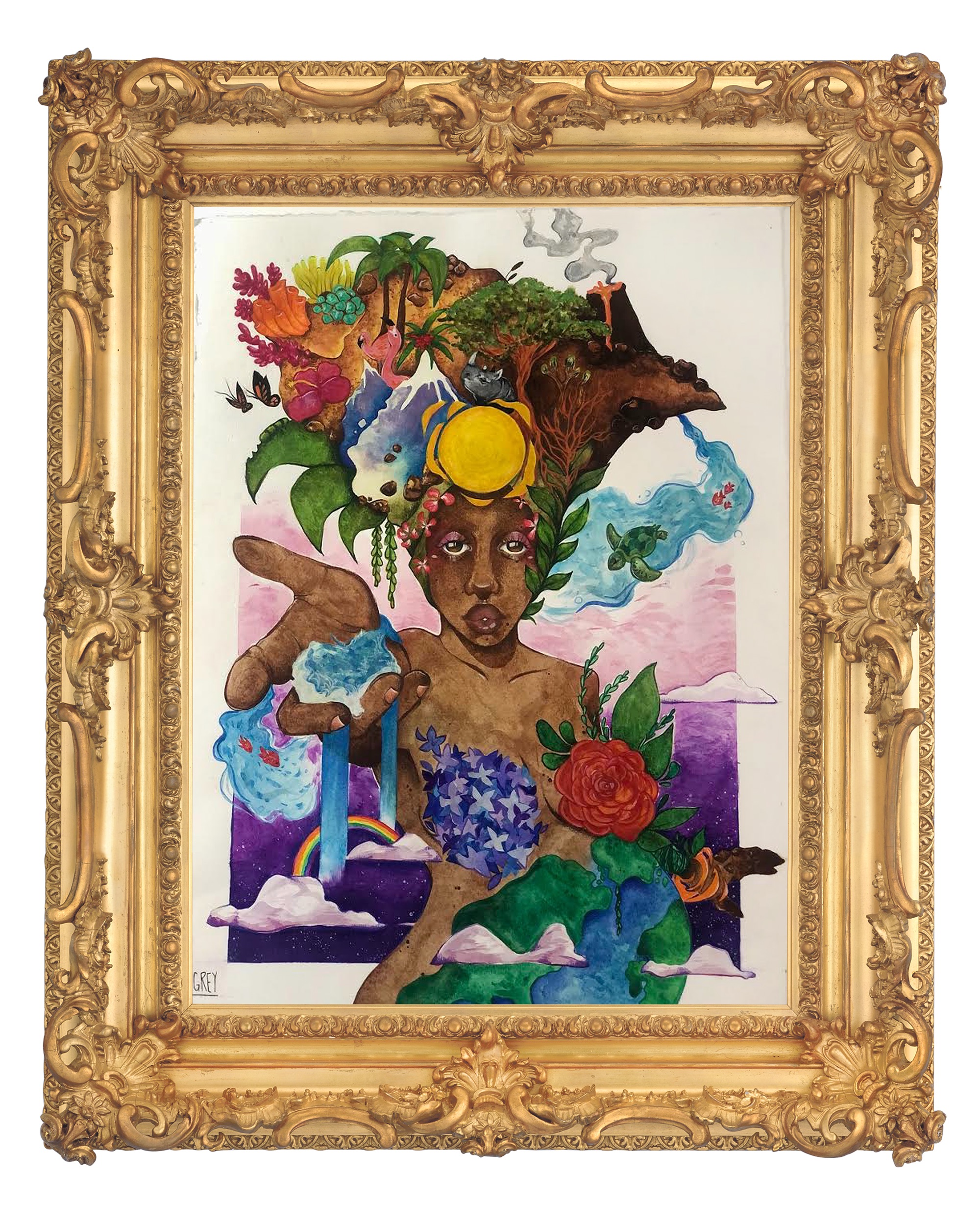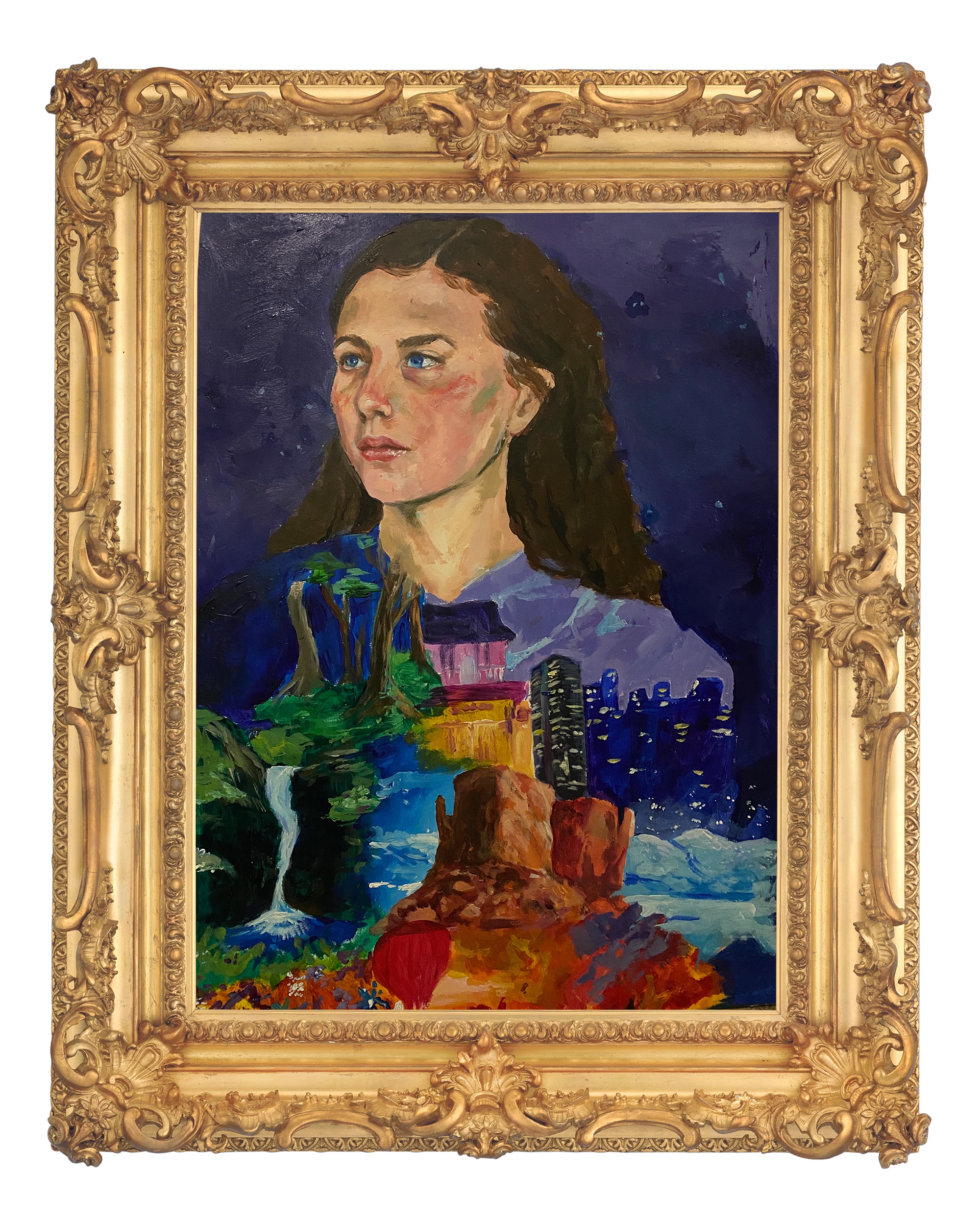 Second Place
Morrah Burton-Edwards 
11th Grade, Lusher High School
"Home and Heart" 
Acrylic on Illustration Board, 16×21″
Humans only have one home: Earth. It is a place that is so ingrained in our lives, it is an essential part of human life we take advantage of everyday. The earth that we live in is ingrained in our lives, and that's what I chose to depict. A young girl is shown being made up of various imagery from planet earth, because without earth she would not exist. And without the earth she has no future, so the earth landscapes are uplifting her to the future. I included some natural and urban landscapes because people view earth in different ways. Overall I want the viewer to be reminded that we are dependent on earth and it's beautiful features, and so we must continue to take care of it.
Third Place
Ella Bereziuk 
12th Grade, Convington High School
"Our Heartbeat"
Acrylic, 8 1/4″ x 11 1/4″
The earth is a wondrous place filled with vibrant colors, breathtaking views, and diverse scenery, all coming together to make a masterpiece. However, the earth today is also facing more problems than ever; including climate change, deforestation, water and air pollution, and so much more. The most concerning part about this is that we are the ones who cause our home to suffer in this way, even after we acknowledge it as an issue. My painting represents the earth as the heart of every living thing. We need it to survive and it needs our love and care to flourish. Without the pure water to circulate through the ground and the trees to keep the air clean, the heart would stop beating. Daily, animals and nature become increasingly harmed by the earth's own children worldwide. Of all the planets in the galaxy, the earth is the one that gives us life, and that makes it quite special. My hope is that one day our planet will no longer be suffering, and instead thrive in the care it is given. My hope is that the earth and its people become one.